In 2016, the first teams of missionaries were sent to Papua New Guinea as part of the first Believe Global campaign. Teams were sent into marketplaces, hospitals and children's homes to present the gospel and demonstrate the love and kindness of God to the people of Papua New Guinea. This foundational missions experience expanded over the next three years to include 440 missionaries who went on to impact 102 schools, making face-to-face contact with 32,000 students and empowering them with messages of hope and future change. In that time, 149, 500 people made decisions to follow Jesus Christ!
Despite the sheer size of many of the events, individual lives were touched and impacted by the love they were shown and the message of hope they received. There were simply too many miracles to record!
One of the most impacting experiences for missions teams in Papua New Guinea, was their introduction to Bomana Prison where they were able to share their faith with hundreds of men and women. In addition to facilitating large meetings, the teams were instrumental in building the inaugural Believe Centre within the prison a facility where prisoners are empowered to develop leadership and life skills that will enable them to rehabilitate and thrive as contributing citizens when they re-enter the community.
In 2018, Believe Global extended its reach to the nation of Fiji, sending a small team of missionaries to build a foundation for future campaigns. In 2019, a Believe Fiji Campaign, prophetically named 'Brighter Day', was run over two weeks during which 220,000 people were impacted face-to-face and 89,000 people made the decision to follow Jesus Christ. Once again, teams flooded schools, marketplaces, hospitals and churches, seeing many miracles take place as they brought the love of God and the message of salvation to the people they met. 65,240 school students in 116 schools were inspired to BE the change that Fiji needs and to rise up to become future leaders to govern their nation with great wisdom and integrity. The campaign culminated in large night rallies across the three regions of Suva, Lautoka and Labasa. Collectively, 148,000 Fijians attended these events!
In just 4 years, Believe Global has witnessed the beginning of significant transformational change in the Pacific Island nations of Papua New Guinea and Fiji, just as God promised from the start. This great achievement has resulted from the sacrifice, efforts and faith of over 800 missionaries who God has used to positively impact the lives of 680,340 people! But this is just the beginning! There is so much more to be accomplished and we hope that you will join our future campaigns in the Pacific Island nations and play your part in building this incredible global movement!
The Community Hubs Project will see community centres built in each of the 89 districts of Papua New Guinea. Furnished with advanced technology, facilities and equipment, each Hub will enable local government districts to communicate regularly with each other and the nation's capital while providing a place for locals to gather together and receive the assistance they need in order to thrive and be empowered in their lives.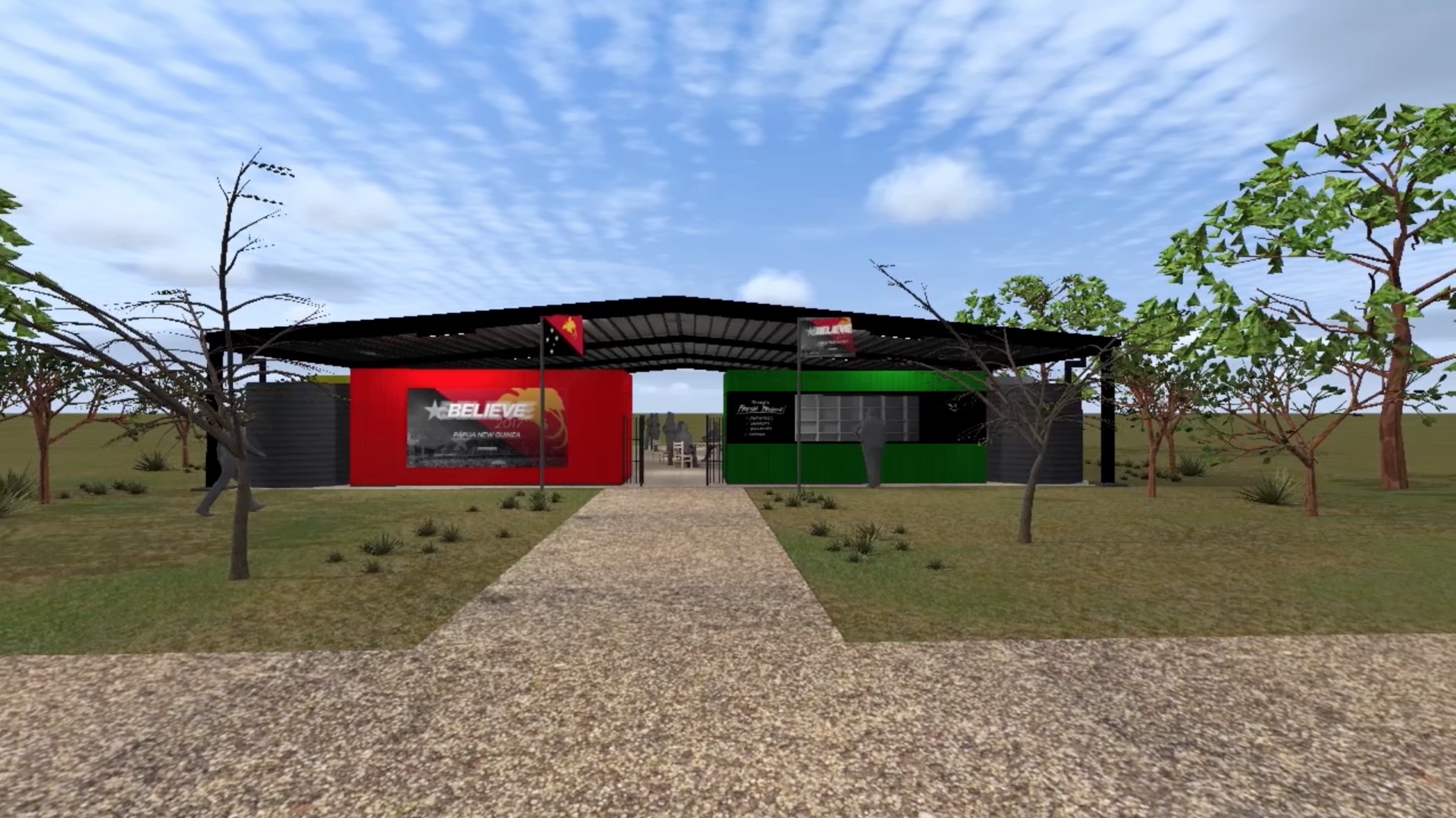 Our Mission
To love people by bringing hope, restoration, practical aid and positive change to their lives, presenting them with the benefits of Christian values and influencing decision-making in every sphere of their society.