Believe Community Hubs are designed to serve as a centre for community connection in regions throughout the South Pacific.
Each Hub, which is outfitted with advanced technology, facilities, and equipment, enables local government districts to communicate regularly with one another and with the nation's capital, while providing as a gathering place for locals to gather and receive the assistance they require to thrive and be empowered in their lives. Hubs, which are tailored to local community needs, can provide youth development programmes, leadership training, entrepreneurship support, rural health services, and much more.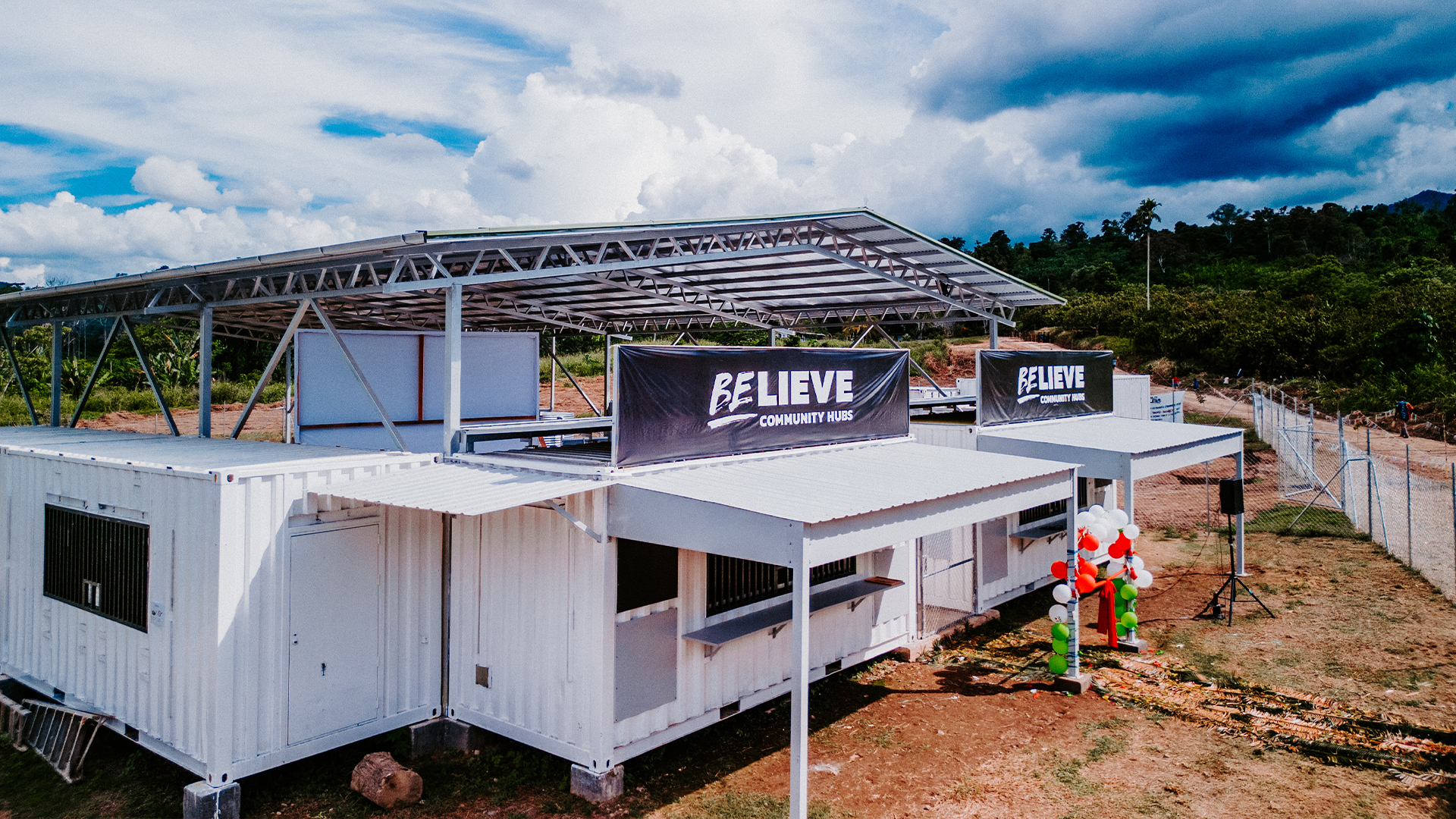 The first Believe Community Hub opened in Papua New Guinea's Gazelle District in April 2023. Plans for additional Hubs are in the works, and we look forwards to working with community leaders to bring uplift and empowerment to each location.